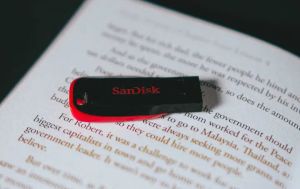 I have two Kingstom Datatraveler DT50 USB sticks that I use mostly for installing Linux distributions. Recently, both of them was unusable due to its partitions being stuck in RAW format.
I could not format it directly via Windows GUI and I even had troubles trying to format them on my Linux distros.
I found on a forum (I lost the link, sorry) that you can fix it on Windows using Diskpart. Open the command prompt with administrator privileges and then run the following commands:
diskpart
list disk
(check the number related to your USB stick)
select disk [number of your USB stick]
clean
format quick recommended override
Done!